Vote for Magic in the 2013 Mobile Star Awards!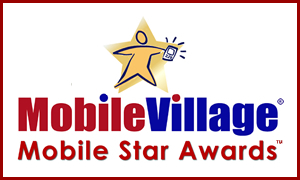 The Mobile Star Awards honor industry-leading mobile products and cutting-edge new solutions in categories covering software, mobile devices, success stories, and visionary leaders.

Magic's Enterprise Mobility Solution has been nominated for Enterprise Mobile Application Development, category #14.

Voting is open until December 15th to subscribers of MobileVillage's free email newsletter, Go Mobile.

Already a Go Mobile subscriber? Click here to vote now, or click here to subscribe first.

To learn more about the Mobile Star Awards and vote, visit www.mobilevillage.com/mobilestarawards/.

Thank you for your support!